Delectable Restaurants at Oceanografic Valencia
Contents
Oceanografic Valencia is a renowned marine and aquatic complex that captivates visitors with its incredible displays of marine life. After exploring the wonders of this underwater world, treat yourself to a delectable dining experience at the Submarine Restaurant. The restaurant offers a culinary experience that complements your aquatic adventure. Join us as we delve into the delightful dining options available near the Oceanografic as well.
Restaurants at Oceanografic Valencia
Restaurants Near Oceanografic Valencia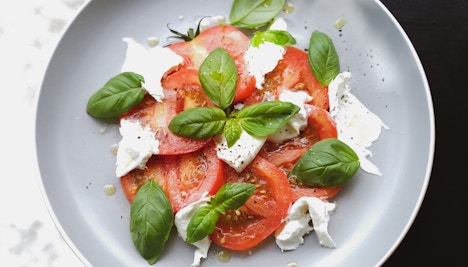 Restaurante ALMA
Restaurante Alma in Valencia presents a culinary experience that combines Italian, Mediterranean, European, and Spanish flavors. The restaurant is known for its vegetarian-friendly options and offers delicious dishes suitable for vegans as well. Whether you're seeking traditional Italian cuisine or a fusion of Mediterranean flavors, Restaurante Alma provides a welcoming environment to savor a delightful meal.
Price Range: 13€-71€
Timings: 12:30–4:30 pm
Location: Av. de França, 58, 46023 València, Valencia, Spain. Get Directions.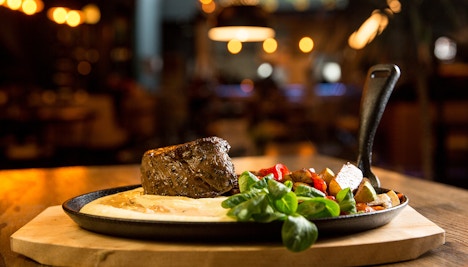 Tony Roma's Aqua
Tony Roma's Aqua in Valencia is a well-established steakhouse chain that is renowned for its family-friendly atmosphere. This popular restaurant is famous for its mouthwatering ribs, delectable onion loaf, and refreshing Romarita drinks.
Timings: 12:30 PM–11:30 PM
Location: Centro Comercial Aqua, Carrer de Menorca, 19, 46023 Valencia, Spain. Get Directions.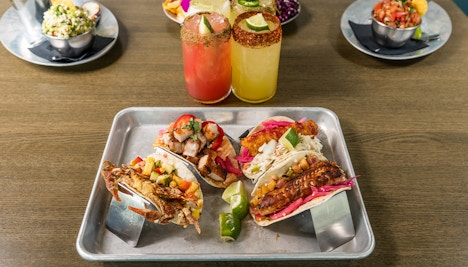 Restaurant Sol Asteca
Sol Asteca Restaurant in Valencia offers a laid-back atmosphere. They serve authentic Mexican cuisine, along with a variety of beers and cocktails, providing a casual and unpretentious dining experience.
Timings: 1 PM–4:30 PM, 8 PM–11:45 PM
Price Range: 6€-17€
Location: C/ del Pintor Maella, 17, 46023 València, Valencia, Spain. Get Directions.
Book Oceanografic Valencia Tickets
Frequently Asked Questions About Oceanografic Valencia Restaurant
How many restaurants does Oceanografic Valencia have?
There are 4 restaurants at Oceanografic Valencia; Submarine restaurant, Océanos restaurant, Lonja and Mediterráneo Pizzeria.
Are food and drinks included in my Oceanografic Valencia ticket?
No, food and drinks are not included in your Oceanografic Valencia tickets. You can visit the restaurants at Oceanografic to grab a bite to eat or order a beverage.
Which cuisines are available at the Submarino Restaurant at Oceanografic Valencia?
The Submarine Restaurant serves a variety of Mediterranean dishes, including seafood, meat, and pasta. The menu also includes a variety of vegetarian and vegan options.
What are the best restaurants near Oceanografic Valencia?
There are a couple of great restaurants to check out near Oceanografic Valencia, such as Restaurante Alma, Tony Roma's Aqua and Restaurant Sol Asteca to name a few.
What are the opening hours of Submarino Restaurant at Oceanografic Valencia?
The Submarino Restaurant at Oceanografic Valencia is open throughout the week, from Monday-Sunday 1 PM to 4 PM, 9 PM to 11:30 PM.
Is the Submarino Restaurant at Oceanografic Valencia expensive?
The Submarino Restaurant at Oceanografic Valencia offers lunch menus starting at 40€ and dinner menus starting at 55€.
Does the Oceanografic Valencia restaurant come with a view?
Yes, the Submarine Restaurant at Oceanografic offers a great view of the aquarium and its inhabitants.