Immerse Yourself in Takashi Amano's Forest Underwater
Table of Contents
Book Tickets to Lisbon Oceanarium
Why Visit Takashi Amano's Exhibit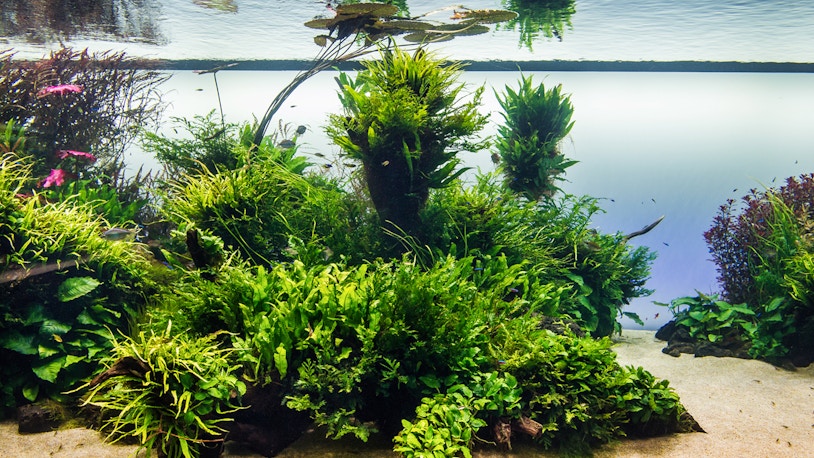 Experience the captivating beauty of aquatic landscapes designed by Takashi Amano.
Admire the intricate arrangements of driftwood, rocks and aquatic plants that recreate natural habitats of freshwater fish and invertebrates.
Witness the impressive diversity of aquatic life, including rare and exotic species.
Learn about the importance of conservation and sustainable practices in aquatic environments and the role of Takashi Amano's work in raising awareness of these issues.
Immerse yourself in a peaceful and meditative atmosphere, where the soothing sound of flowing water and the mesmerizing visuals of aquatic landscapes offer a unique sensory experience.
Where is Takashi Amano's Exhibit Located?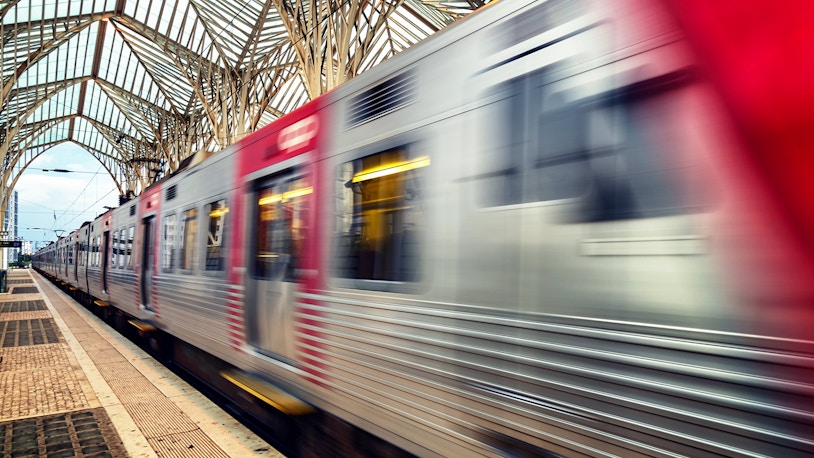 Address: Lisbon Oceanarium, Esplanada D. Carlos I s/nº, 1990-005 Lisboa, Portugal
Getting There
By Bus: The closest stop to Lisbon Oceanarium or Oceanário de Lisboa is the Oriente East Station. You can take bus 705, 725, 728, 744, 708, 750, 759, 782, or 794 to get here.
By Metro: Take the Red line and get off at Oriente (East) Station. 
By Train: The closest train station to Lisbon Oceanarium is Gare do Oriente. The station is served by long-distance trains and local trains.
Takashi Amano Exhibit Timings
The opening hours of Takashi Amano's Forests Underwater exhibit is the same as the timings of Lisbon Oceanarium.
Timings
10 AM to 8 PM (last entry at 7 PM)
Takashi Amano Exhibit Highlights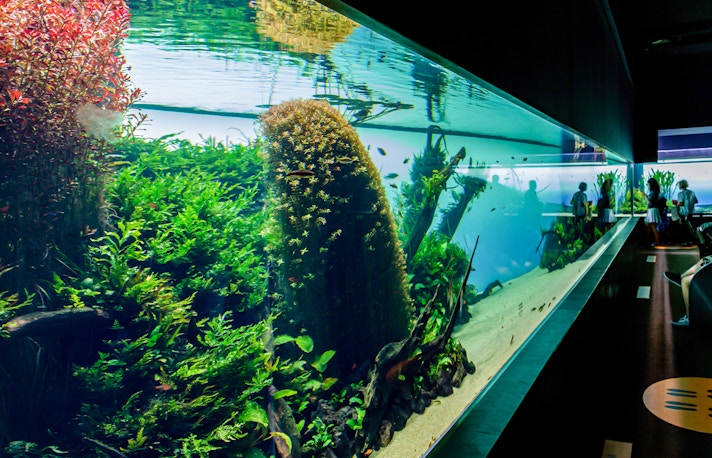 Takashi Amano's Central Piece
Amano designed the centerpiece of the exhibit - a 40-meter long aquarium that showcases his signature style. The aquarium houses over 10,000 tropical freshwater fish from 40 different species and 46 aquatic plant species, all thriving in a stunning underwater forest. As visitors explore this exhibit, they will be captivated by the vibrant and lush scenery that accurately replicates the mesmerizing beauty of a tropical forest.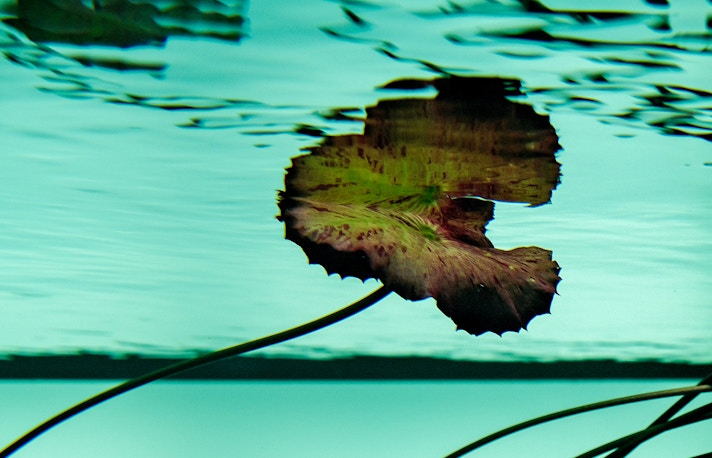 Japanese Gardening Techniques and Wabi Sabi Concept
Amano's style draws inspiration from Japanese gardening techniques and the wabi sabi concept. The exhibit showcases Amano's unique approach to designing planted aquariums, where his creations emulate the beauty of tropical forests and highlight the aesthetic value of imperfections, delivering an experience that exceeds visitors' imaginations.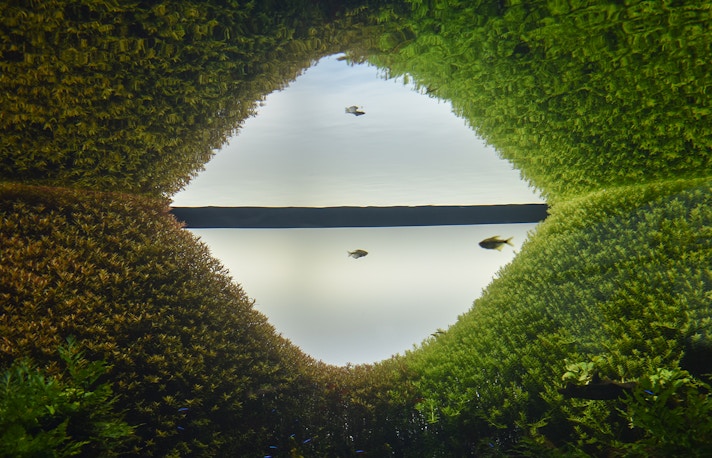 Immersive and Magical Experience
Visitors will be transported to a different world as they experience the smells and sounds of the underwater forest. Amano's work is further enhanced by a musical piece composed by Rodrigo Leão, adding to the exhibit's immersive experience.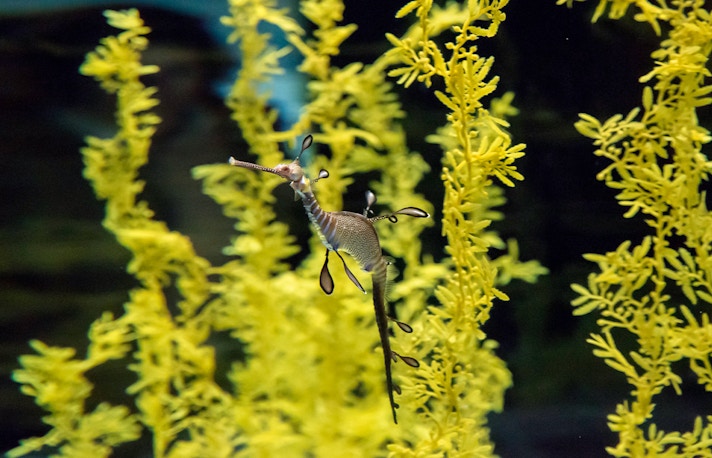 Diverse Range of Aquatic Life
The exhibit is home to a diverse range of aquatic life, from fish to plants to invertebrates. Visitors can see everything from colorful schools of fish to delicate shrimp and snails, all thriving in Amano's carefully crafted environments. His focus on creating natural-looking environments that mimicked the wild habitats of aquatic life is on full display at the exhibit.
Frequently Asked Questions About Takashi Amano Exhibit
What is Takashi Amano's Forest Underwater?
Takashi Amano's Forest Underwater is an aquatic landscape installation created by the renowned Japanese aquascaper Takashi Amano. It is a stunning display of aquatic plants, rocks, and driftwood that aims to recreate the beauty and tranquility of a natural forest.
Where is Takashi Amano exhibit located?
The Takashi Amano exhibit is located in the Lisbon Oceanarium in Lisbon, Portugal.
What are the timings of Takashi Amano exhibit?
Timings of Lisbon Oceanarium is 10:00 AM to 8:00 PM (last entry at 7 PM).
Why was Takashi Amano exhibit built?
The Takashi Amano exhibit was built as a tribute to the work and legacy of Takashi Amano, who was a pioneering figure in the field of aquascaping. The exhibit showcases Amano's stunning aquascapes and promotes education and conservation efforts related to aquatic life.
Are Takashi Amano exhibit tickets available online?
Yes, visitors can purchase tickets for the Takashi Amano exhibit and other areas of the Lisbon Oceanarium here.
What can I see inside the Takashi Amano exhibit?
Inside the Takashi Amano exhibit, visitors can see a range of stunning aquascapes created by the artist himself. The exhibit also features a diverse range of aquatic life, including fish, plants, and invertebrates.
Is Takashi Amano's exhibit worth visiting?
Takashi Amano Exhibit in Lisbon Oceanarium is known for its stunning displays of aquascaping art and diverse range of aquatic life, so it is definitely worth your time.
More Reads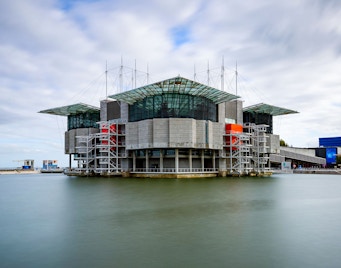 About Lisbon Oceanarium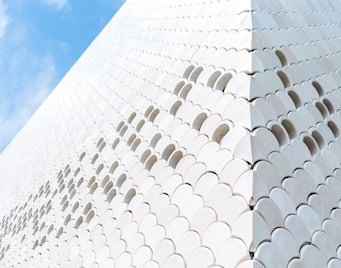 History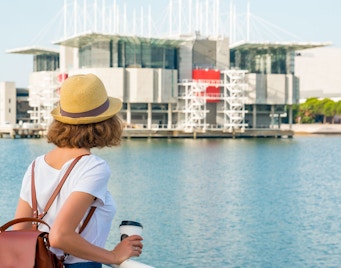 Plan Your Visit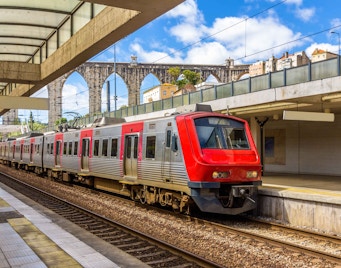 Getting There