Plan Your Visit to Seville Aquarium: Everything You Need to Know
Contents
Seville Aquarium | Visitor Information At A Glance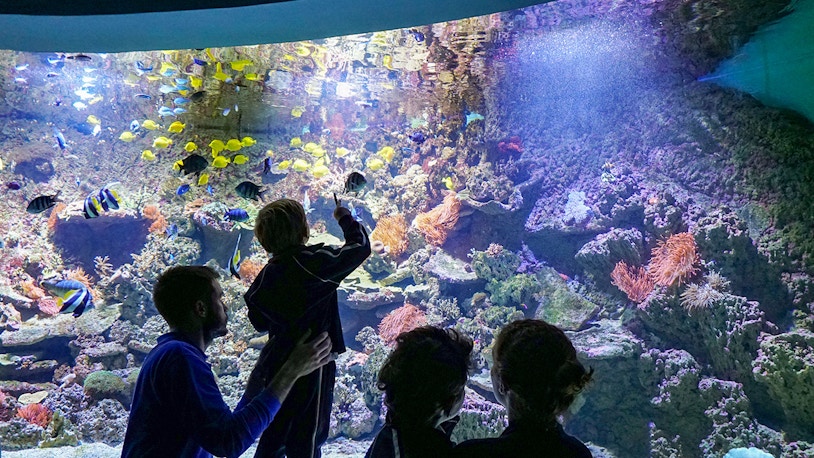 What are the Seville Aquarium opening hours?
Seville Aquarium's opening hours are Monday to Friday from 10 AM to 6 PM and Saturday and Sunday from 10 AM to 7 PM.
Where is the Seville Aquarium located?
Seville Aquarium is located at Muelle de las Delicias, s/n, 41012 Sevilla, Spain. Get directions.
Where is Seville Aquarium Located?
Address: Muelle de las Delicias, s/n, 41012 Sevilla, Spain | Find on Map
Seville Aquarium is one of the must-visits of Spain, offering you an enthralling peep into the aquatic zone with around 35 aquariums, 400 marine species, and around 7000 sea creatures and reptiles for an unmatchable experience.
Closest Landmark: Parque de María Luisa
Getting to the Seville Aquarium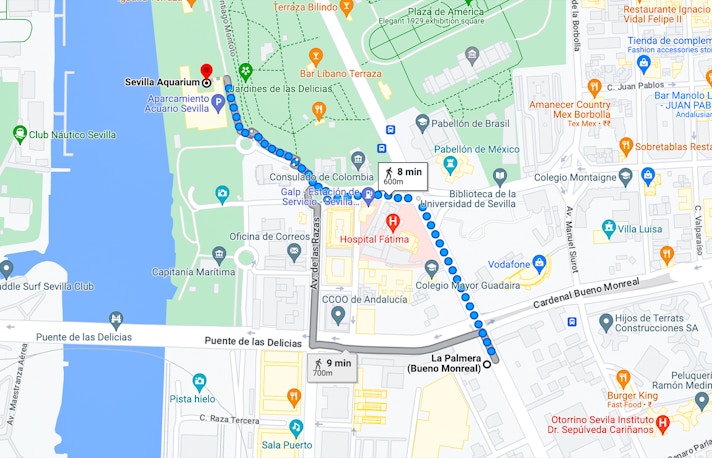 By Metro
Closest Station: Puerta Jerez
Seville is well connected by one metro, serving 22 stations along the way. One among them is Puerta Jerez, which is the closest metro stop to the Seville Aquarium. The walk from Puerta Jerez metro station to the Seville Aquarium takes you nearly 15-17 minutes.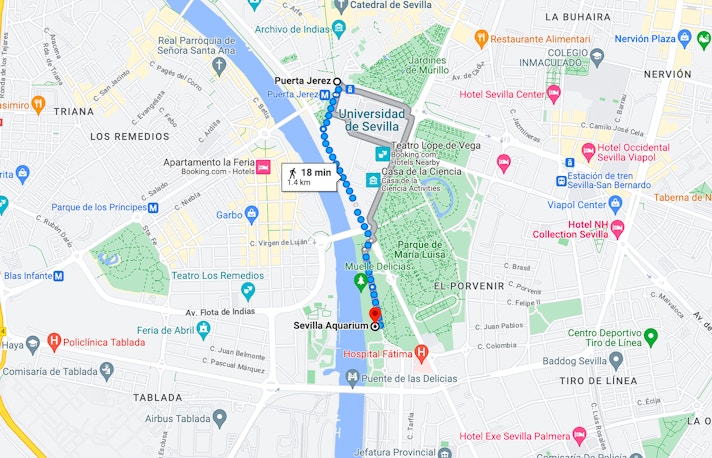 By Bus
Closest Station: La Palmera
Tussam bus lines operate across Seville. To reach the Aquarium, hop on to bus numbers 02,03,06, C2, C3, or C4. It takes you hardly 10 minutes to reach the Seville Aquarium from the La Palmera bus stop on foot.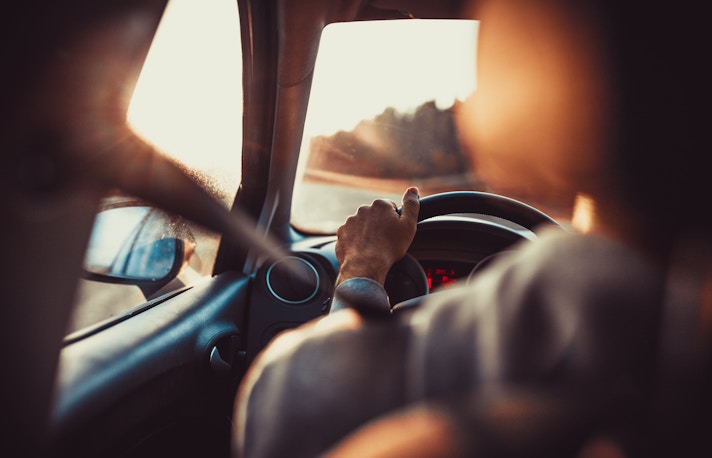 By Car
Cars provide one of the easiest ways to reach the Seville Aquarium. You can hire a private cab or taxi to reach the Aquarium, which is best suited for you in case you want to save significant time or during rush. A separate entrance through Av.Molini gives you access to the underground public parking near the Aquarium.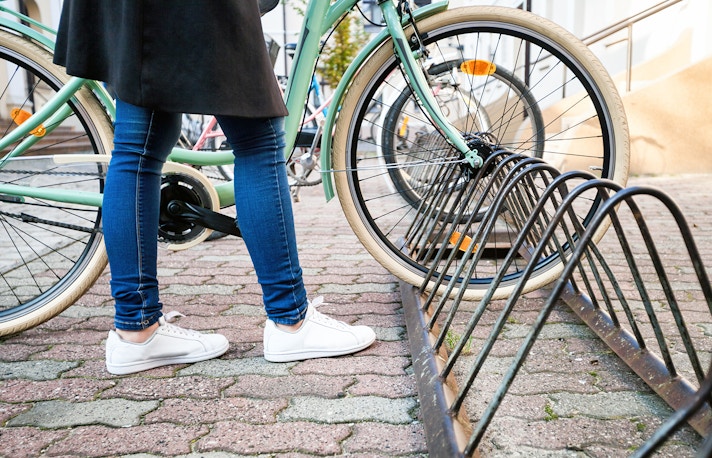 By Bicycle
To get to Seville Aquarium by bike, rent a bike from one of Seville's rental shops and head towards the Parque de María Luisa. Seville Aquarium has a bike rack near the door and is well-connected to the bicycle pathways
Know Before You Go To Seville Aquarium
Facilities
Visiting as a Group
Rules
Eat
Nearby
Stay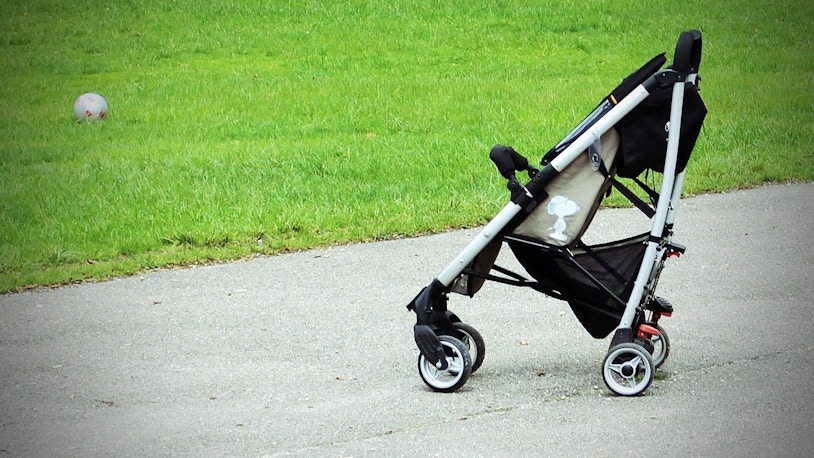 Guided Tours Available: Guided tours are available for families, students, and groups.
Strollers and Prams Allowed: Strollers and prams are allowed for children and infants.
Wheelchair Accessible: Wheelchairs are available for persons with disabilities. The surfaces are made wheelchair friendly for easy transportation.
Underground Parking Available: Underground parking is available near the Seville Aquarium.
Programs for School Children: Programs for school children and guided knowledge tours can also be booked for children prior to their visit to the Aquarium.
For groups of 20 or more, Seville Aquarium provides special rates on admission and guided tours. With an expert guide, visitors can learn about the fascinating marine creatures and habitats on display and gain a deeper appreciation for the importance of conservation efforts.
School groups can also enjoy a tailored experience that combines a guided tour with a workshop to learn about marine biology and conservation in a fun and interactive way.
Special rates are available for children under 14 years, adults over 65 years, and people with disabilities, making the aquarium an inclusive and accessible destination for all.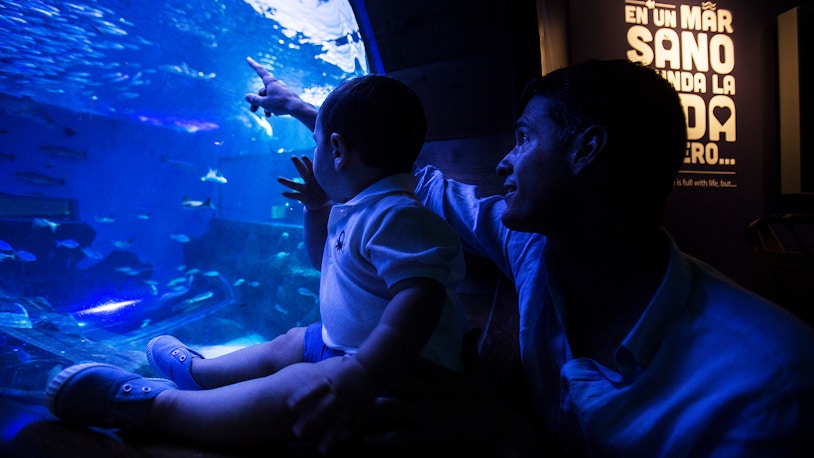 Children under 14 years of age must be accompanied by an adult at all times.
Please have your ID card or passport ready for verification at the entrance.
Due to capacity limits, you may experience a short wait before entering the aquarium. We appreciate your patience and understanding.
Foreign nationals and tourists are required to present their travel details and passport for entry to the aquarium.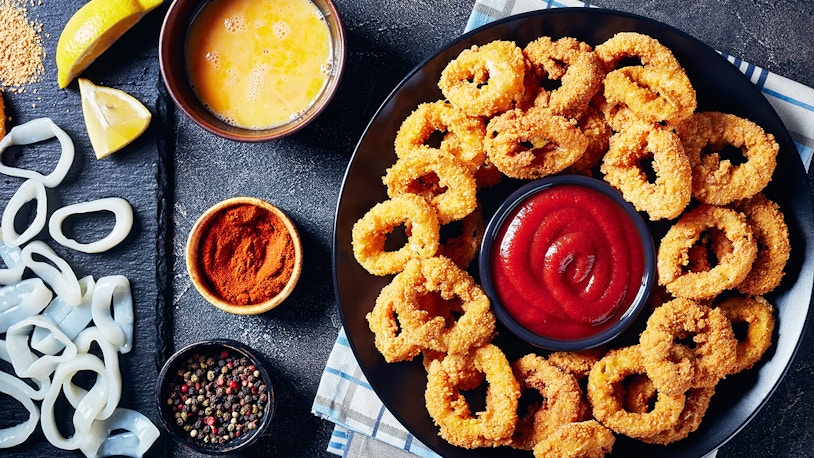 Antojería Grill: The restaurant is located in Seville and is known for its hamburgers and mojitos.
Sobretablas Restaurant: The restaurant serves Mediterranean and Spanish cuisine with gluten-free options.
Foster's Hollywood: Foster's Hollywood is a Spanish restaurant chain that serves American cuisine such as hamburgers and ribs.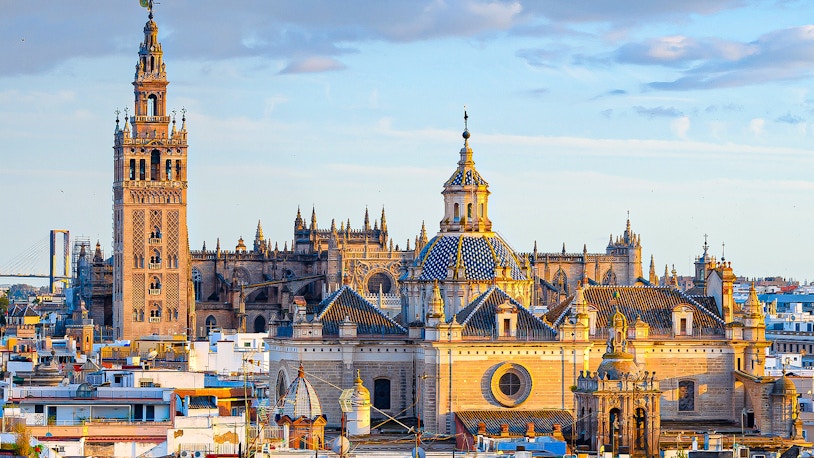 Plaza de España: A majestic square with a beautiful fountain, tiled alcoves, and a large open space.
María Luisa Park: A sprawling park with beautiful gardens, fountains, and plenty of shaded spots for picnics.
Seville Cathedral: Stunning Gothic cathedral with a towering bell tower and intricate stone carvings.
Alcázar of Seville: Magnificent palace complex with beautiful gardens, courtyards, and ornate architecture.
Museum of Fine Arts: Collection of Spanish paintings and sculptures from the medieval period to the 20th century.
Frequently Asked Questions: Visiting Seville Aquarium
What are the Seville Aquarium opening hours?
Seville Aquarium is usually open from 10:00 am to 7:00 pm every day of the week.
What is the best time to visit Seville Aquarium?
The best time to visit Seville Aquarium is typically during the morning or early afternoon, as it can get quite busy in the late afternoon and evening. It's also a good idea to check the weather forecast and visit on a weekday if possible to avoid crowds.
Can I enter Seville Aquarium anytime during the operating hours?
It is generally possible to enter Seville Aquarium anytime during the operating hours, as long as it is within the designated opening hours.
How much time does it take to visit the Seville Aquarium?
On average, visitors spend around 1-2 hours exploring the aquarium and its exhibits. However, those who wish to take their time and fully immerse themselves in the experience may spend longer.
Can I enter the Seville Aquarium once I exit?
Generally, once you exit the Seville Aquarium, you cannot re-enter using the same ticket.
Are group visits allowed at Seville Aquarium?
Yes, group visits are allowed at Seville Aquarium. The aquarium offers special rates for groups, and it's recommended to book in advance to ensure availability and to receive any applicable discounts.
Where is the Seville Aquarium located?
The Seville Aquarium is located in the historic district of Paseo de las Delicias, next to the Guadalquivir River, in the city of Seville, Spain. The exact address is Muelle de las Delicias s/n, 41012 Seville.
What is the best way to get to the Seville Aquarium?
The best way to get to the Seville Aquarium is by public transportation, specifically by taking the metro (line 1) to the "Puerta de Jerez" station, which is the closest to the aquarium. This option is often faster and more environmentally friendly than driving, and it allows you to avoid traffic and parking hassles.
Does Seville Aquarium conduct activities for children?
Yes, Seville Aquarium offers various activities for children of different ages, such as workshops, games, and guided tours.
Is photography permitted inside the Seville Aqurium?
Yes, photography is generally permitted inside the Seville Aquarium for personal, non-commercial use. However, there may be some restrictions in certain areas or exhibits, such as those with sensitive species or equipment.