Explore SEA Life London Aquarium | Highlight's, Visitor's Guide & More
Contents
SEA Life London is a vibrant and immersive underwater adventure in the heart of London. As the city's premier aquarium, it has been captivating visitors since 1997 with its array of fascinating marine creatures and conservation efforts. You'll discover over 600 species across a range of zones, including the Ocean Tunnel that offers a 360-degree view of sharks, turtles, and rays.
Things to See at SEA Life London Aquarium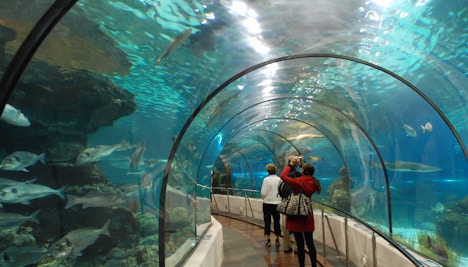 Immerse Yourself in the Ocean Tunnel
Step into the majestic Ocean Tunnel to experience a mesmerizing 360-degree view of marine life like sharks, green sea turtles, and rays swimming around you. Don't forget to take plenty of photos to share with your friends and family back home!
Explore the Rainforest Adventure
Venture into the intriguing Rainforest Adventure zone to encounter fascinating creatures like piranhas, crocodiles, and more. Discover the unique environments and species that inhabit our world's rainforests.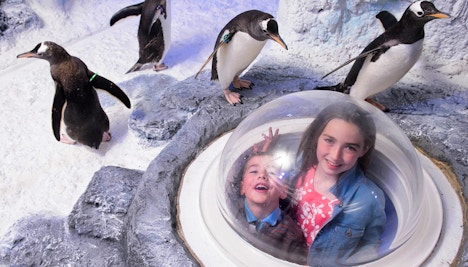 Visit Penguin Point
Meet the adorable and playful Gentoo penguins in their icy habitat. Watch them waddle and dive into the water at the specially-designed Penguin Point exhibit.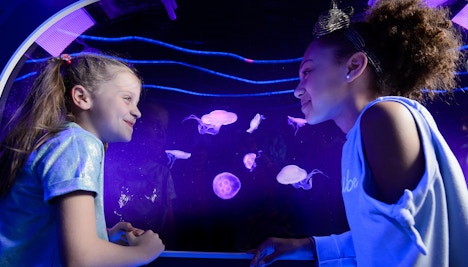 Discover the World of Jellyfish
Experience the magical allure of various species of jellyfish as they drift through color-changing displays. This enchanting exhibit will leave you in awe of these majestic sea creatures.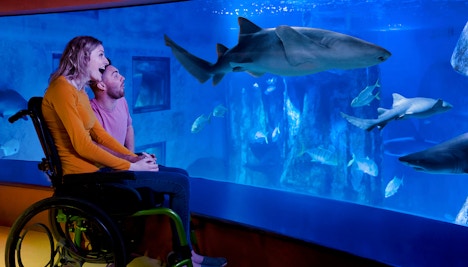 Witness Shark Feeding
Catch a thrilling live demonstration at the aquarium, where expert staff members feed an array of sharks, including grey reef sharks, sand tiger sharks, and bowmouth guitarfish.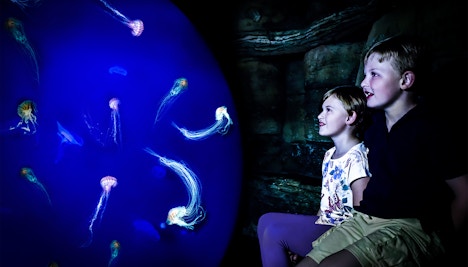 Learn about Marine Conservation
Connect with the challenges faced by marine life through educational displays and interactive experiences. Help protect our oceans by learning about and supporting crucial conservation efforts.
SEA Life London Aquarium Tickets
Frequently Asked Questions About SEA Life London Aquarium
How long should I spend at SEA Life London?
Plan to spend around 2 to 3 hours exploring SEA Life London to fully enjoy and appreciate the exhibits and interactive experiences.
Is it worth visiting SEA Life London?
Absolutely! SEA Life London is an immersive and educational experience that is perfect for families, couples, and solo travelers who love marine life and wish to learn about conservation efforts.
Is SEA Life London suitable for children?
Yes, SEA Life London is an ideal attraction for children, offering engaging and educational exhibits, interactive experiences, and encounters with captivating marine creatures.
Can I take photos or videos inside SEA Life London?
Yes, you're welcome to take photos and videos for personal use. However, please be respectful of the animals by not using flash photography.
Is there parking available at SEA Life London?
While there is no on-site parking, there are various public car parks nearby, such as the Q-Park at Westminster Bridge or the Apcoa at Cornwall Road.
Can I bring my own food and drinks to SEA Life London?
No, SEA Life London does not allow outside food and drink, but the surrounding area has many cafes and restaurants to suit all tastes.
Can I host a special event or birthday party at SEA Life London?
Yes, SEA Life London offers event packages for both adults and children, including private guided tours, catering options, and themed parties. Contact the aquarium for more information.