Visit The Oldest Aquarium in Europe | Paris Aquarium
One of the oldest aquariums in Europe, the Paris Aquarium is visited by thousands of people each year. Since it is one of the most popular attractions in the city, you can expect large crowds, especially on weekends and public holidays. Therefore, it is always advisable to plan ahead. From Paris Aquarium opening times to location, here is everything you need to know.
What Are The Paris Aquarium Opening Hours?
Monday to Sunday: 10 AM to 7 PM
Last Entry: 1 hour before closing, at 6 PM.
Closure: The Paris Aquarium is closed on July 14 each year. It remains open on all other public holidays.
What's The Best time to Visit?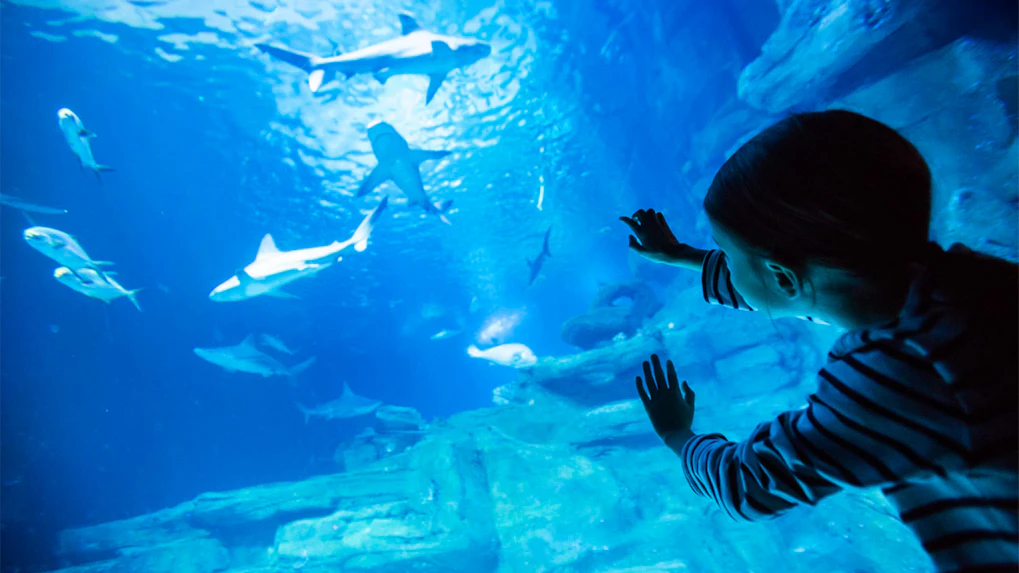 The best time to visit Paris Aquarium is during the spring months of February to April when the weather is pleasant and suitable for all kinds of outdoor activities. 
March to May is the peak season in Paris, so you can expect large crowds at the aquarium. You can also visit during the summer (June to August) when the city sees long hours of sunshine. However, be prepared for unexpected showers and warm humid weather.
The autumn and winter months (September to February) see cooler temperatures, as low as 1°C, so if you visit at this time remember to pack warm clothing.
Where is Paris Aquarium Located?
The Paris Aquarium is located in the Trocadéro Gardens (or Jardins du Trocadéro), which are situated across the Seine River from the Eiffel Tower. 
Address: Aquarium de Paris, 5 Av. Albert de Mun, 75016 Paris, France
Getting to the Paris Aquarium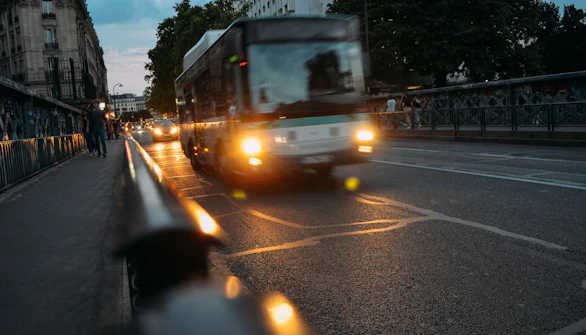 By Bus
The closest bus stops to the aquarium are Varsovie, Pont d'Iéna, Trocadero, and Albert de Mun stops which are all a 2-minute walk away. You can take buses 30, 32, 63, 72, and 82 to get dropped off near the aquarium.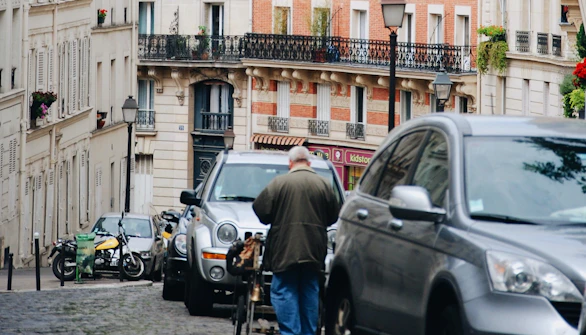 By Car
If you wish to dive yourself to the Paris Aquarium in your own vehicle, you can park at nearby covered car parks such as Kleber Trocadéro near the metro station, or Saemes Quai Branly located near the Eiffel Tower. Both are a short walking distance from the aquarium.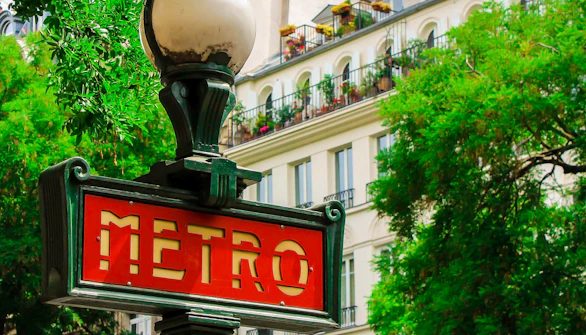 By Metro
The nearest metro or subway station to the Paris Aquarium is Trocadéro. Lines 6 and 9 both stop at this station. Once you get off at Trocadéro station, the aquarium is just a 5-minute walk through the Trocadéro Gardens. 
Know Before You Go
COVID-19 Safety Measures
Facilities
Accessibility
Visiting With Family
Rules & Regulations
Dining
Stay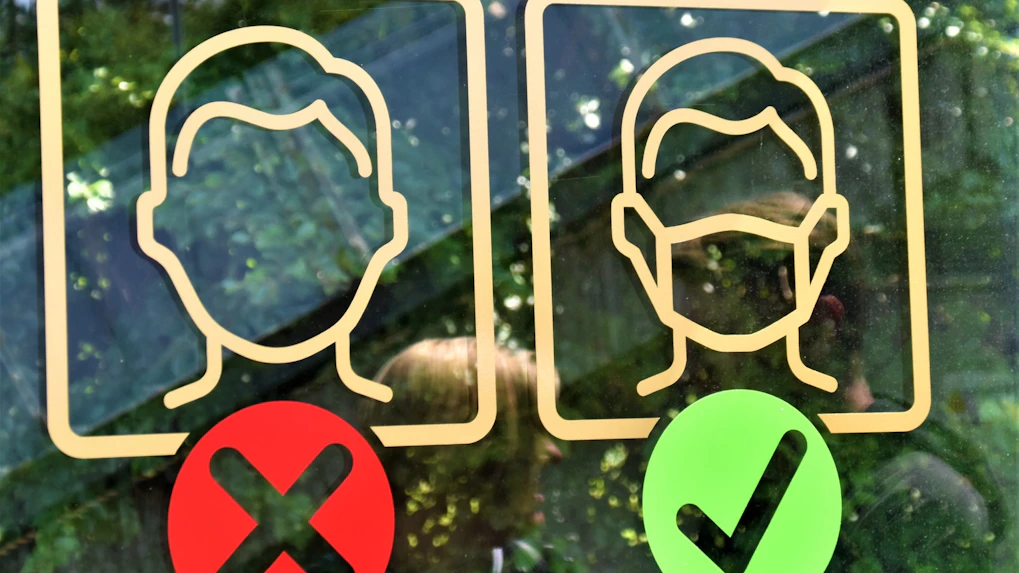 Online pre-booking of Paris Aquarium tickets is encouraged to practice social distancing
No-contact payments are encouraged.
All visitors are required to wear masks upon entering the venue.
All visitors will be required to undergo temperature screening at the venue.
All visitors are requested to maintain at least 6 feet of social distancing from each other.
Proof of COVID-19 vaccination or a negative test result may be required before your visit.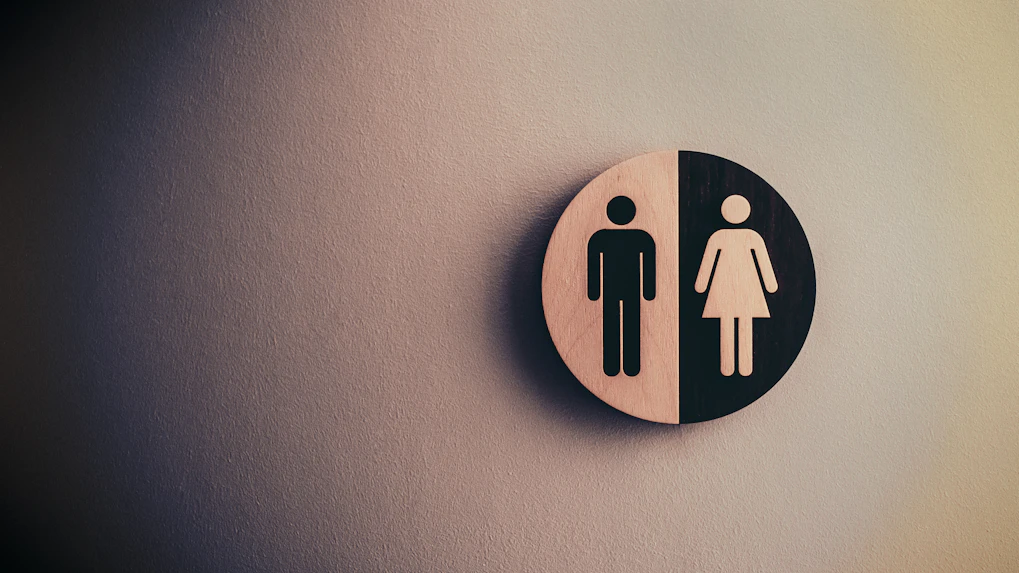 Information desks: There is an information desk located at the entrance to the Paris Aquarium.
Lockers: Self-service lockers are available near the entrance, and all items must be collected on the same day. Refrain from bringing suitcases or large bags.
Wi-Fi: Free Wi-Fi is available at the Pars Aquarium.
Toilets: There are a number of toilets throughout the aquarium. Most have a baby changing table.
Gift Shop: there is a shop near the exit that offers a large selection of books, souvenirs, and ocean-themed gifts.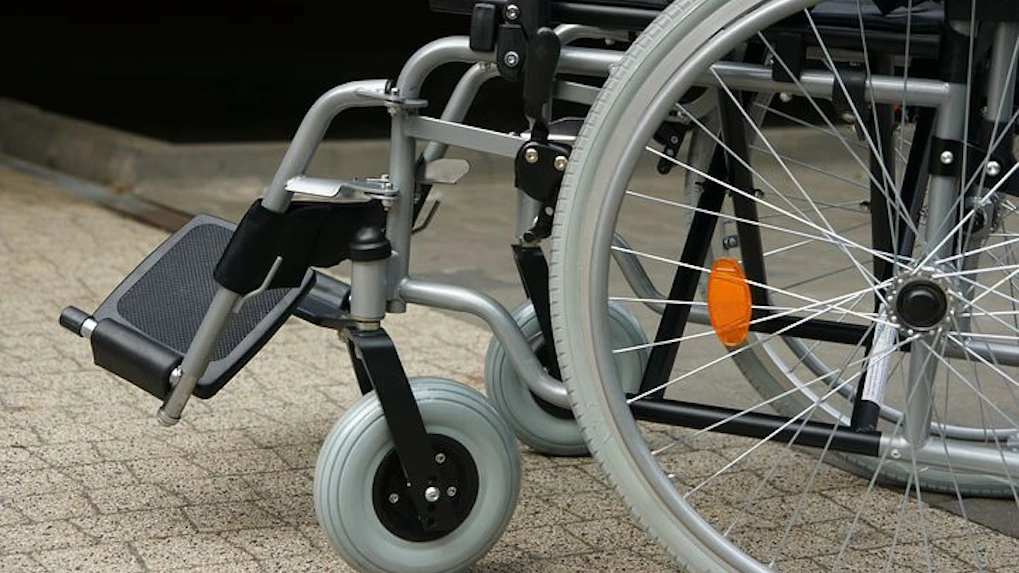 Physical impairment: The Paris Aquarium is accessible to visitors in wheelchairs via an exterior lift. The internal routes also feature gentle slopes or are equipped with accessible lifts. There are also a number of accessible toilets with grab rails and lowered sinks. 
Visual impairment: there are tours that allow visitors to touch the fish, as well as stairs with tactile and visual contrast and continuous handrails, and lifts that announce floor numbers verbally.
Hearing impairment: some tours are conducted in French Sign Language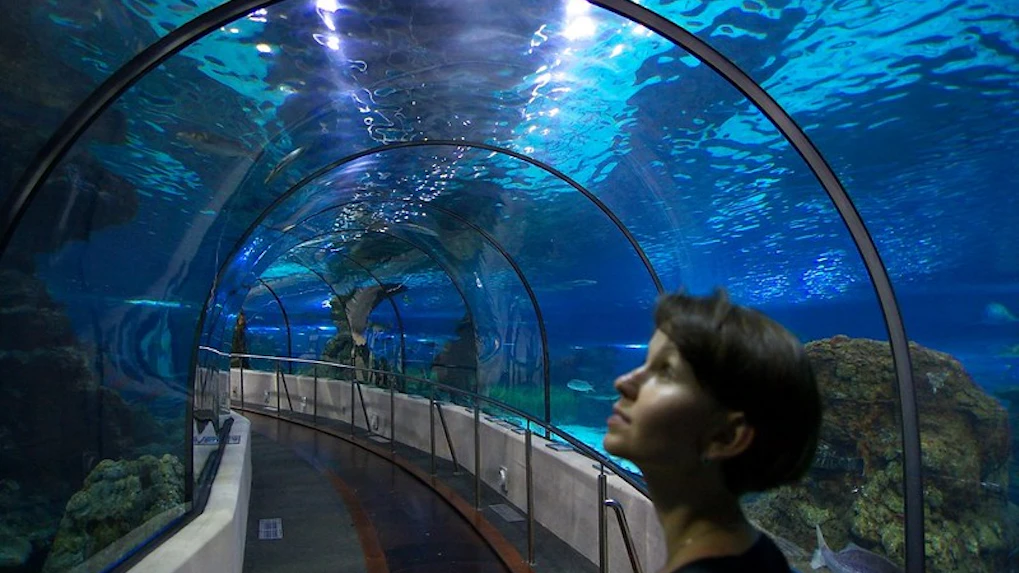 Strollers & Baby Carriers: You can either carry your own or rent a stroller or baby carrier from the visitor assistance area near the entrance. Please carry a valid ID to avail of this. All equipment is disinfected between each use.
Changing Tables: Washrooms are located throughout the aquarium. Most toilets are equipped with changing tables.
Kids Activities: There are a number of activities designed for children, such as feeding the fish, educational programs, workshops, musical shows, and more.  
Reduced Rates: Tickets for children between the ages of 3 and 12 come at a reduced rate of €17.50, while children under the age of 3 may enter for free.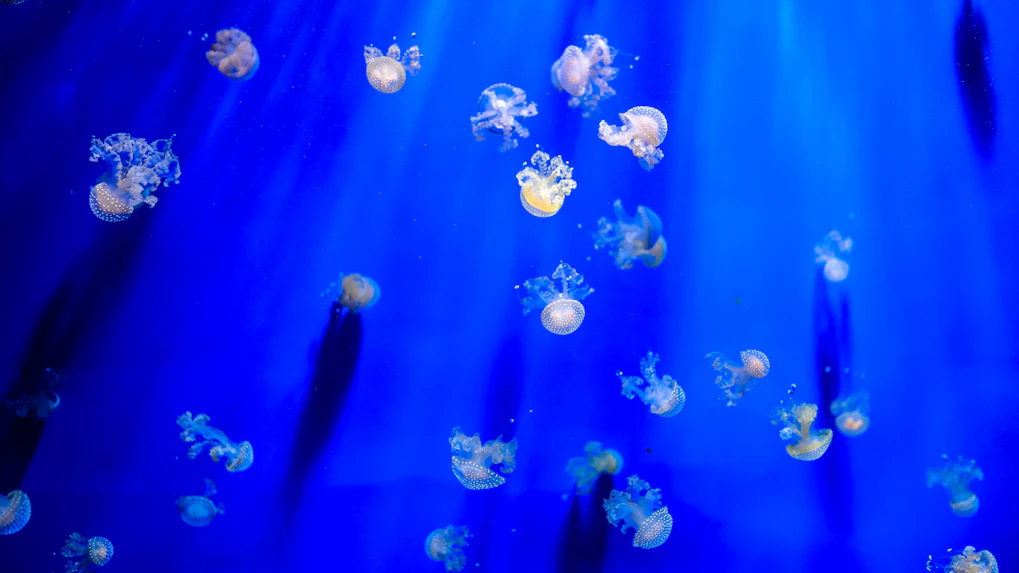 The Paris Aquarium is wheelchair accessible via an exterior lift
Children under 3 can visit for free
All visitors are required to show valid ID proof before entering the aquarium.
All minors (under 18) must be accompanied by an adult to visit the Aquarium de Paris.
Once you exit the Paris Aquarium, you will not be able to re-enter with the same ticket.
While photography is allowed inside the aquarium, please refrain from using flash.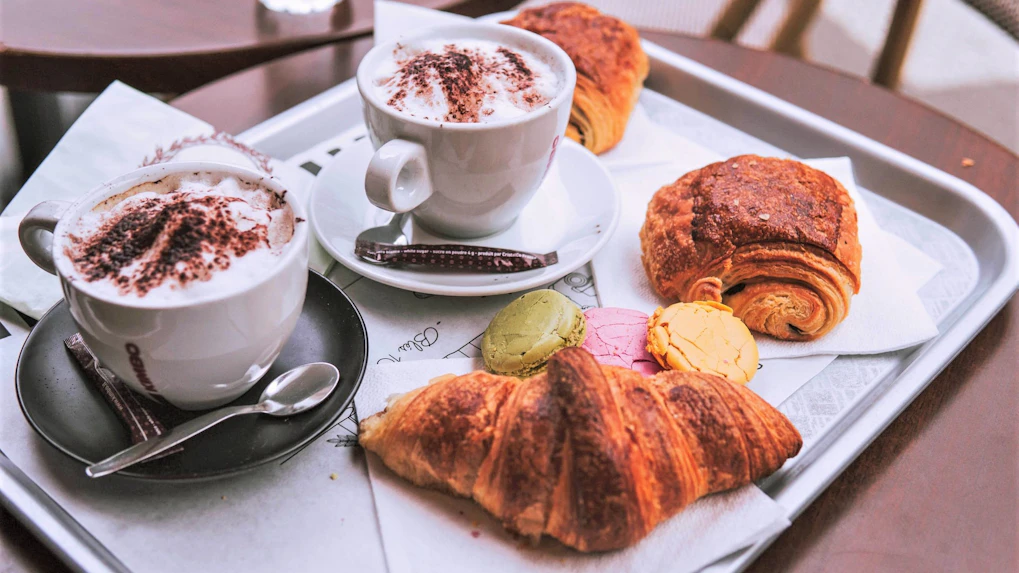 The Aquarium Restaurant is open every day, from noon to 2 PM. It serves A la carte options during the week (from €17.90) and buffets (€19.90) on Saturday, Sunday, and public holidays.
There are also a number of eating options, such as cafes, restaurants, and food carts available around the Trocadéro Gardens where the aquarium is located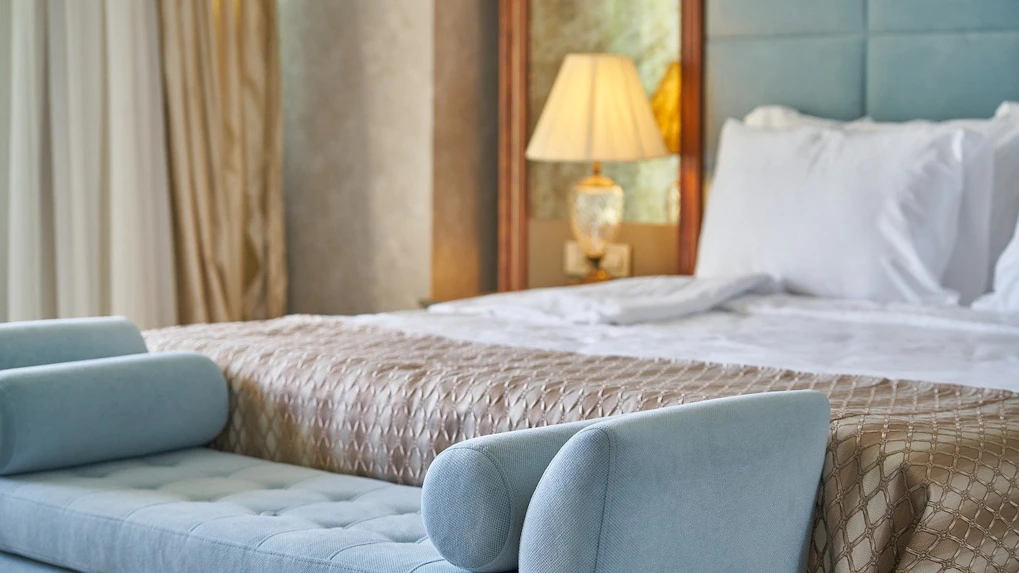 Visitor Rules & Tips
If you wish to avoid long queues consider pre-booking your Paris Aquarium tickets.
It is also recommended that you book your Paris Aquarium online to ensure that you get the time slot of your choice.
Please refrain from drinking or eating inside the aquarium near the animal exhibits. However, there are restaurants nearby that you can head to before or after your visit.
April-June is the busiest time of the year for a visit. If you would like relatively lesser crowds, October-December and January-March are a good time to visit.
It is mandatory for visitors to carry their own face mask and keep it on at all times.
Motorcycle helmets, scooters, roller blades, sharp objects, and glass bottles are prohibited on the premises.
Frequently Asked Questions: Visiting <POI> in Paris
Q. What are the Paris Aquarium opening hours?
A. The Louvre is open from Wednesday to Monday, 9 AM to 6 PM. Louvre Museum remains closed on Tuesdays.
Q. What is the best time to visit Paris Aquarium?
A. The best time to visit Louvre is on a weekday during the months between January and April. Visit during the early hours of a Monday or Thursday to avoid crowds.
Q. Can I enter anytime during the operating hours?
A. To ensure maximum safety during Covid-19, it is mandatory to reserve a time slot before entering the museum.
Q. How much time does it take to visit the Paris Aquarium?
A. It can take you days to explore the Louvre palace in its entirety. To visit the most famous masterpieces such as the Mona Lisa, the Winged Victory of Samothrace, The Raft of the Medusa, and more, head to the Denon wing. You will be able to explore the wing in an hour or two. If have the whole day, head to the Sully and Richelieu wings, as well.
Q. Can I enter the Paris Aquarium once I exit?
A. Once you exit the Louvre, you will not be able to re-enter the museum with the same ticket.
Q. Who can enter the Paris Aquarium for free?
A. Free admission will be granted to the Louvre museum for guests that are under the age of 18, EU residents under the age of 25, visitors with disabilities and the person accompanying them, and teachers of art and art history.
Q. Is it mandatory to wear face masks at the Paris Aquarium?
A.Yes, it is compulsory to wear masks for visitors above the age of 11 both inside the museum and throughout the Louvre and Tuileries grounds. Visitors must bring their own masks as they will not be provided at the venue.
Q. Are group visits allowed?
A. Yes, usually, independent tour guides can accompany groups of a maximum of 25 people. But currently, guided tours now permit only groups of 10 due to COVID restrictions. Guests must follow social distancing protocol.
A. Where is the Paris Aquarium located in Paris?
A. The Louvre is located at Rue de Rivoli, 75001 Paris, France.
Q. What is the best way to get to the Paris Aquarium?
A. Taking the metro or the bus would be the most convenient way to get to the Louvre Museum in Paris.
Q. How many entrances are there at the Paris Aquarium?
A. The Louvre Museum in Paris has 4 entrances: I.M. Pei Pyramid, Carrousel du Louvre, Passage Richelieu, and Porte des Lions
Q. Are prams allowed in the Paris Aquarium?
A. Prams are allowed inside the Louvre. You can also borrow a pram or a front baby carrier from the Help Desk under the Pyramid for the duration of your visit.
A. Does the Paris Aquarium conduct activities for children?
A. Yes, the Louvre organizes many activities for children such as workshops, storytelling sessions, and more at the Studio. However, these activities are conducted in French.
Q. Is photography permitted inside the Paris Aquarium?
A. Yes, you are allowed to photos and videos of the permanent collections for personal use. However, use of selfie sticks, flash or lighting is not allowed.
Q. Is there a cloakroom at the Paris Aquarium?
A. Yes, Louvre Paris has a cloakroom that you can use free of charge to store your belongings for the duration of your visit.
Q. Are strollers/wheelchairs available at the Paris Aquarium?
A. Yes, one can rent strollers or wheelchairs by asking a staff member at the Help Desk.
Q. Can I see everything at the Paris Aquarium in one visit?
A. The museum has a vast collection, and to see everything you might need to plan your visit for multiple days. However, if you want to make the best of your first visit, plan ahead and go for the exhibits you want to see the most. You can even opt to use one of the walking trails recommended by the museum.